Installation art begins with an empty space and the artist's voice is heard through the elements of the design. The viewer becomes a participant and their imagination leads them through their own realities as they view the installation.
-Exploration
… An installation art exhibit that tells a visual story about a potter's journey in developing carbon trapped shino work.
-Where Are the Children
… is an installation art exhibit that is meant to cause the viewer to ponder and possibly answer the question…Where are the Children? Yesterday and today's unwanted children and also those children whose memories still lingers in the hearts of those that loved them.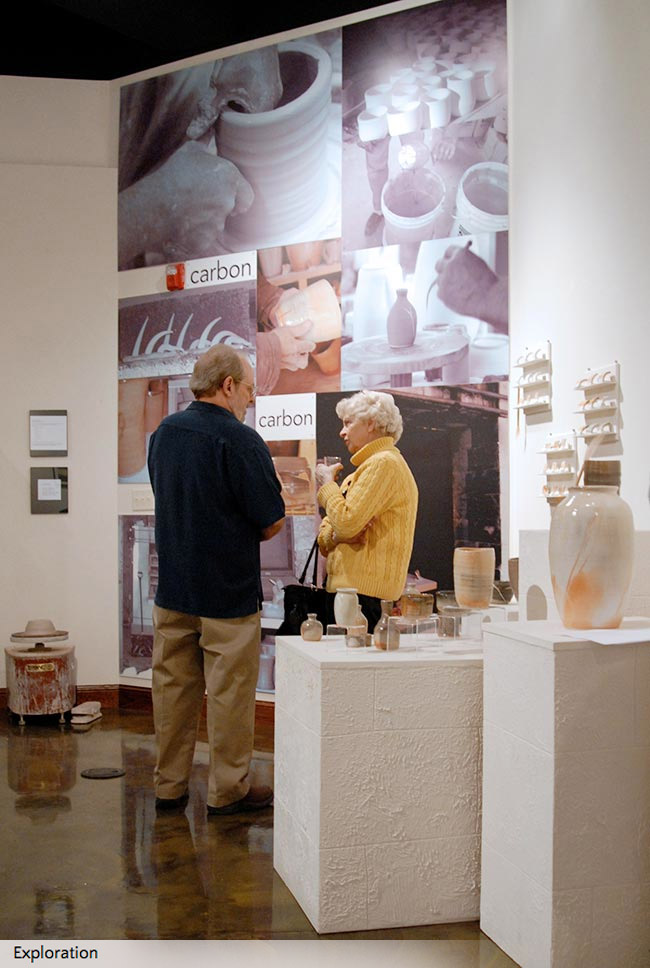 (above) Where Are the Children